Looking for the best location to spend your honeymoon? Then look no more because you have come to the right place. Today we will telling you about Top 10 Reasons to Visit New Zealand for Honeymoon. From national parks to beautiful islands, from museums to lakes and from kayaking to bungee jumping, there are ample numbers of things you can enjoy here. Every year millions of people love to visit New Zealand and some even love to revisit again and again. There are numerous scenic spots and homes for different species of animals can be found here. If you are tired of exploring places then you can go for a short shopping spree in Queen Street in Auckland in New Zealand. Plan a visit to Waiotapu which is a geothermal reserve in New Zealand. If you want to reach this place then it is only 27 kilometers away from Rotorua. It is one of the most visited natural attractions in the city.
Take your partner fishing in the Marlborough Sounds, which has many valleys located in the southern part of New Zealand. You can enjoy many activities here such as watching dolphins, sailing in the sea and hiking. If you are a wine lover then this place offers one of the best collections of wineries in this place. Spend your quality time in the International Antarctic Centre which has numerous activities from watching animals to riding in simulated rides.  If it is your first time then New Zealand is definitely worth a visit. There are plenty of things to do which can keep you busy for a whole week. Without a further ado let's jump right into it. Here are some of the top ten reasons to visit New Zealand for your honeymoon: 
Historical Museums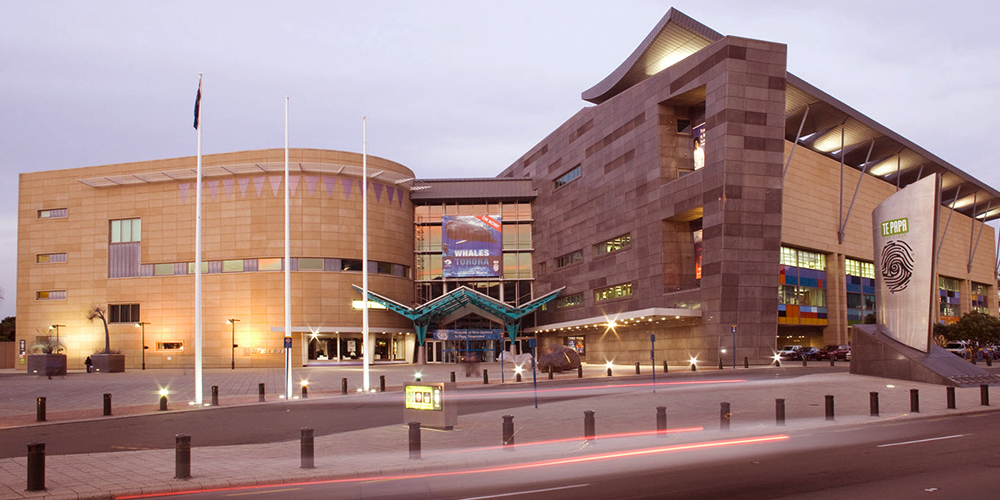 You will find many museums which still have a huge collection of cultural and historical artifacts in New Zealand. Take your loved one to New Zealand Te Papa Tongarewa; it is a national museum that has a display of art galleries and much more artistic stuff. You can also visit Auckland War Memorial Museum which is a home for regional famous freedom fighters.
Lakes and Hot Springs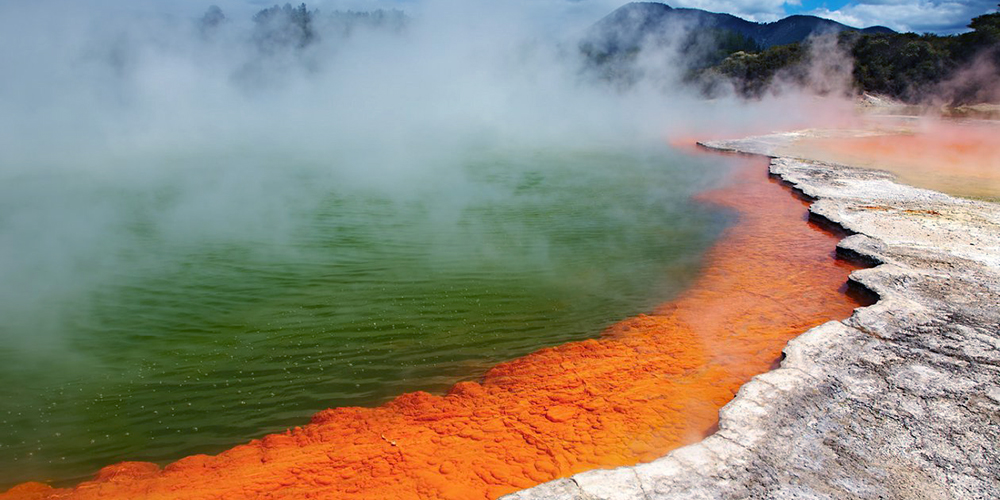 Spend your time exploring some beautiful lakes in New Zealand. Make your loved one's day special by taking him/ her to these lakes. Explore Lake Wakatipu which has serene lakes as well as glaciers. Spend your time in the Lakes of Rotorua (a collection of 17 lakes in the Rotorua region) which is one of the top visited destinations for tourists. People mainly come here to enjoy Hot Springs, naturally produced by hot water by geothermal underground water, such as Champagne Pool Hot Spring which is just 30 km away from Rotorua. It acts like a natural geyser where the hot water is produced naturally from beneath the Earth. You can explore the old church of the old shepherd in Lake Tekapo in New Zealand. You can make your evening more romantic by stargazing with your partner. You can visit Nelson Lakes National Park which has glaciers and gorgeous landscapes.
Garden
If you or your better half is a nature lover then visit Hamilton Gardens which has been visited by tourists from all over the world. It has been restored and maintained since many eras.
Adventurous Spots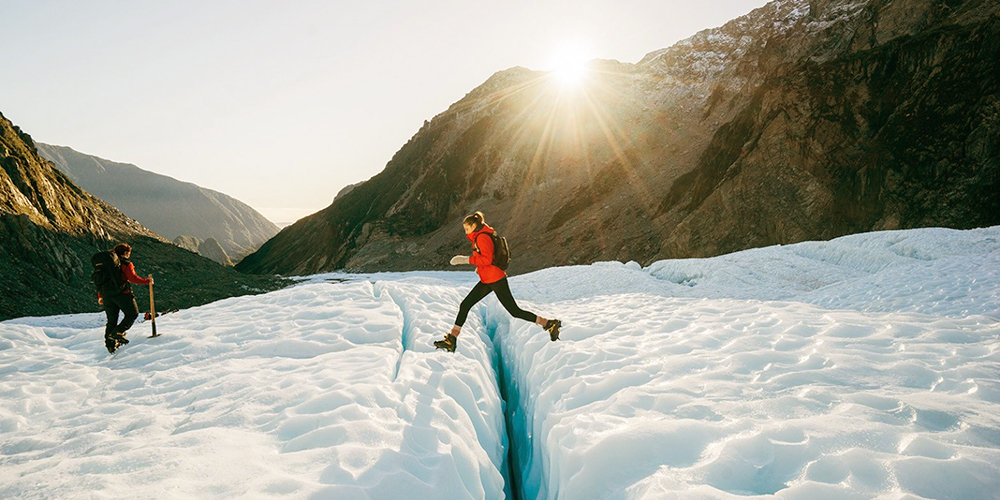 If you and your partner are adventure junkies then don't miss out on these spots. You can enjoy some thrilling adventures with your loved one and make wonderful memories. Lake Taupo is a famous spot for fishing and parachuting. You can also spend some time together exploring lakes and volcanoes. Make sure to add Lake Wanaka in your to-do list because you can have fun and enjoy parachuting and kayaking. You can go hiking in Tongariro Alpine Crossing and enjoy some mesmerizing views of lake and volcano. Explore Fox Glacier which is a top visited spot for climbing, hiking, and parachuting. Watch panoramic city views from the Sky Tower and don't forget to try bungee jumping on this tower. Franz Josef Glacier is one of the best spots for hiking, and parachuting in New Zealand.
Aquarium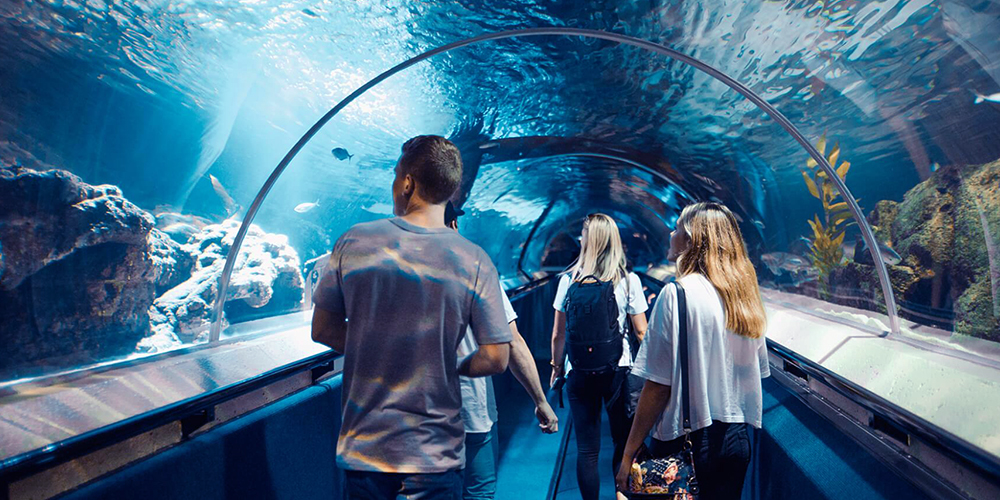 Learn more about aquatic animals only at Kelly Tarlton's Sea Life Aquarium. You can explore different species of marine animals from underneath the water.
Exotic Beach and Islands
Enjoy surfing to hot springs only at Hot Water Beach with your loved one. Visit Te Whanganui-A-Hei Marine Reserve which is a beach famous for snorkeling and kayaking in New Zealand. Explore Whakaari Island which is also called White Island. Add Bay of Islands to your 'to visit list' where you can discover Maori Sites and enjoy fishing. You should visit Rangitoto Island where you can do some adventure such as Kayaking and hiking. You can also explore ancient caves and volcanoes too. You must surely visit huge lighthouses in Cape Reinga with your wife and enjoy the romantic view from the top.
National Parks
There are hundreds of national parks in New Zealand where you can do numerous activities and enjoy the scenic location such as Mount Aspiring National Park, Kahurangi National Park, Fiordland National Park and many more. You will find hiking trails in Abel Tasman National Park and old Maori sites and volcanoes in Tongariro National Park. Make sure to visit Zealandia which was formerly known as Karori Wildlife Sanctuary. Discover rare species of plants and birds here and learn more about the biodiversity in this country.
Mountains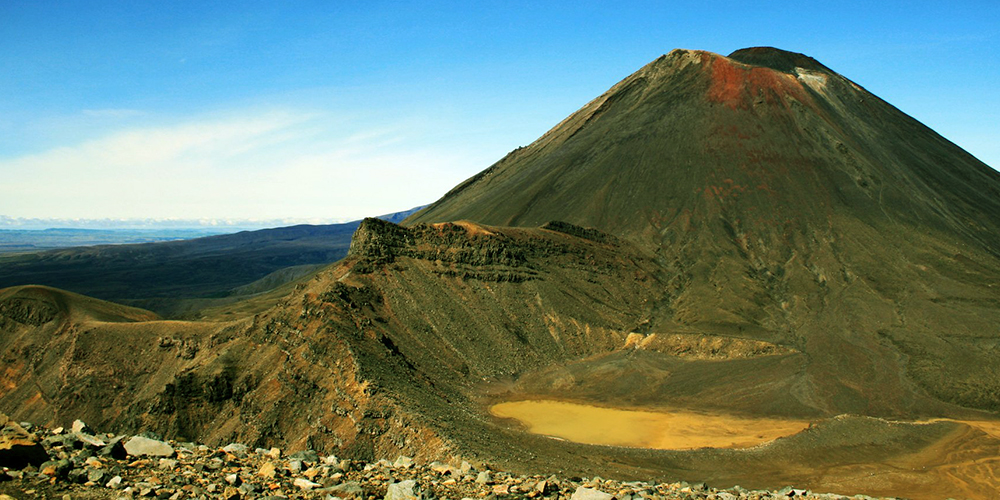 Discover the ravishing mountains of Aoraki/ Mount Cook National Park which is a protected and preserved area by locals. Go for early morning hiking and climbing on Mount Ngauruhoe with your partner. Mount Ruapehu is the best place that contains ski resorts. You can explore Lake Matheson which has calm water with some best mountain views.
Waterfalls
Capture your blissful moments with Doubtful Sound where you can do many things from watching dolphins to kayaking. Make sure to visit Huka Falls which is a bridge situated over a waterfall in New Zealand. Get a chance to meet seals and penguins in Milford Sound with your partner.
Caves and Camping Sites
Explore Waitomo Caves which has several things to explore such as Glowworm Caves and Mangapohue Bridge. For camping, you should definitely go to Routeburn Track where you can do some lake watching, canoeing and hiking.
So, if you are planning to visit New Zealand for honeymoon or even if it's for adventure purposes then do visit these top listed spots with your other half.