Planning to visit Melbourne with your family? Melbourne is a vibrant and the second most populated city in Australia. From gardens and parks to museums, there are many points of interests to explore in this city. You can find many itineraries and hotels at good rates for your family. Are you searching for the best restaurants which provide quality food to customers? Then let us tell you one thing this city is a home to many world's best cuisines.
On every corner of the street, you will find two or three local restaurants. From Asian cuisines to Australian cuisines, you will find top delicacies from all over the world. From street food to fine dining, there are many food places in Melbourne. But today, we are going to talk about some famous mouth-watering dining restaurants in Melbourne which you definitely shouldn't miss when you are on your visit to this city.
Well, there are more than hundred restaurants in Melbourne which assures you to provide quality food made by top best chefs. But we could only fit 15 top-rated restaurants that will surely satisfy your taste buds. From a dinner date to family dining, you will find perfect restaurants that you are looking for. Without wasting your time, let's jump right into the topic. Here we present you with the list of top 15 finest dining restaurants in Melbourne.
1. Tipo 00
Welcome to Tipo 00, a top-notch restaurant which is located at 361 Little Bourke Street, CBD in Melbourne. This restaurant is famous for its mouth-watering Italian Cuisines which is served fresh, right from the kitchen. People mainly love to eat food like truffle risotto, tiramisu, pasta, gnocchi, coffee, pannacotta, calamari, etc.
2. Coda Restaurant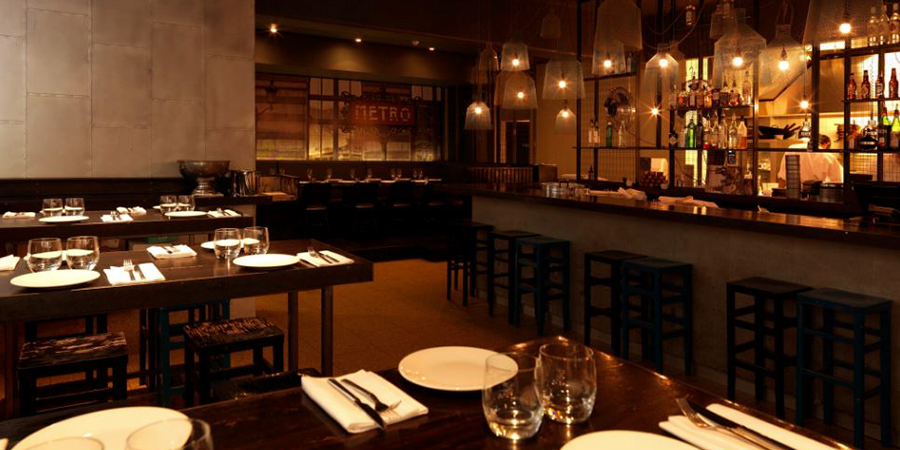 The whole town of Melbourne is obsessed with Asian and fusion cuisines of Coda Restaurant. Savor the taste of delicious seafood and I bet your single penny won't be wasted. You should try roasted yellow duck curry which is their specialty in the Coda Restaurant. The management staffs are very friendly and they provide excellent services. If you are looking for dining with full bar, then this is the one.
3. Maha Restaurant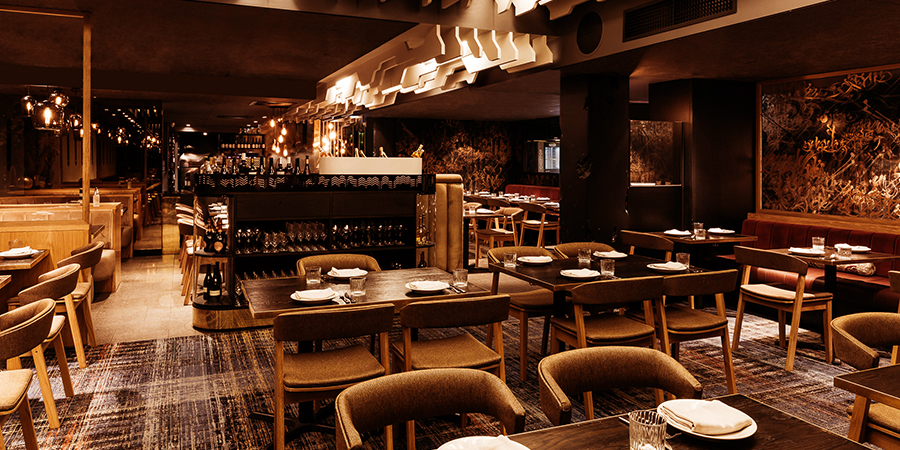 Maha Restaurant is a perfect solution for all the foodies who always crave for something new. This dining restaurant is famous for mind-blowing Middle Eastern cuisines. One should try swordfish, wagyu, lamb, burgers, tabbouleh, etc. If you want to try the best food from this restaurant then you can try 12 hours roasted lamb shoulder and tea smoked duck.
4. Vue de Monde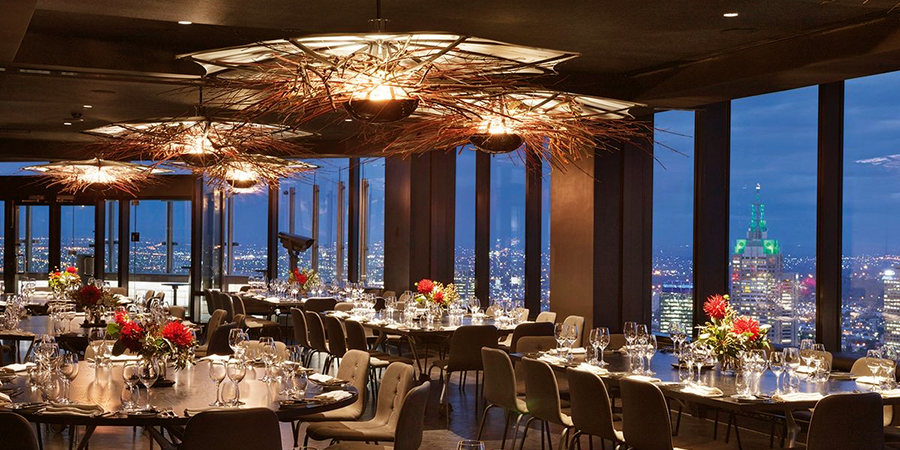 Vue de Monde is one the most happening restaurant in Melbourne. They offer perfect Australian and contemporary cuisines with top class services. You can take your loved one for a romantic dinner to Vue De Monde and admire the panoramic view of skyscrapers. This restaurant is completely vegan-friendly as well as they provide vegetarian food.
5. Ezard Restaurant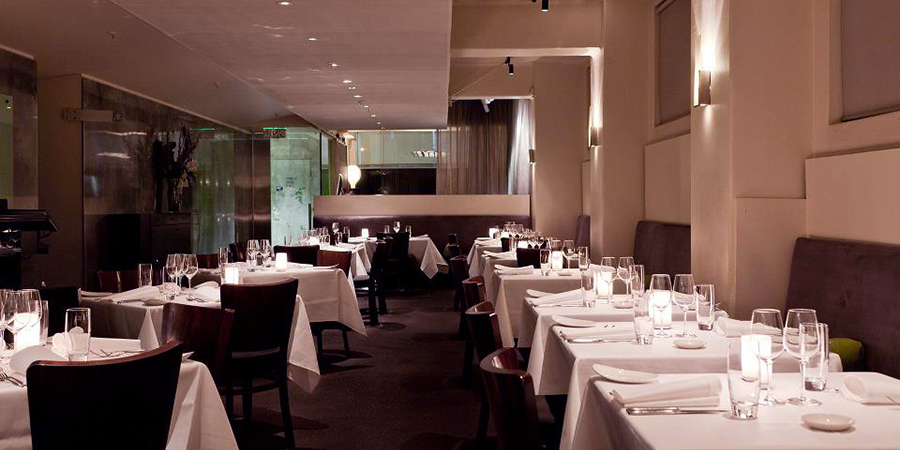 Enjoy fine wine and dining at Ezard Restaurant with your family. They serve Australian freestyle cuisines made with love by top chef Teage Ezard. You must definitely try dessert platter, seafood, oyster shooter, pork hock, tender, wagyu and many more top level cuisines. This place is also suitable for couples who want to enjoy some time together while enjoying their meal.
6. Supernormal Restaurant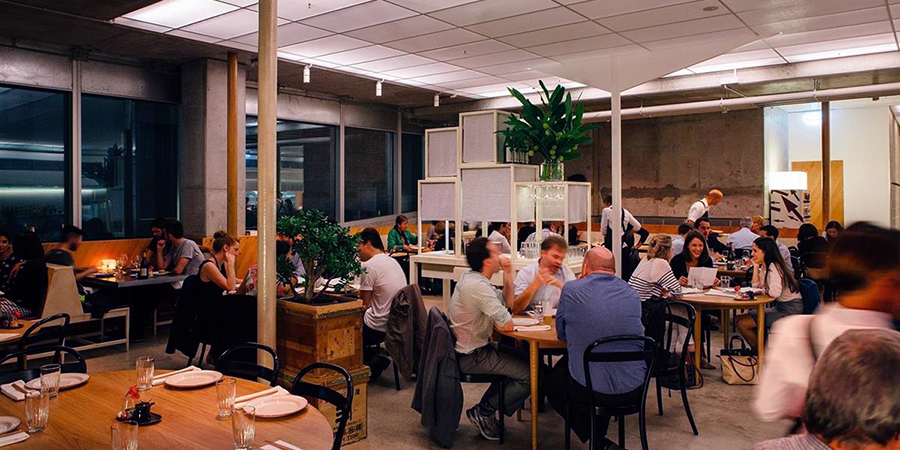 After trying Asian and Fusion cuisines in Supernormal Restaurant, you will really want to come back again and again. And the best thing is that the restaurant is kid friendly and vegan-friendly. The staff is very attentive and it is open from 11 am to 11 pm daily. Be relaxed and feel comfortable while enjoying some famous tasty food like peanut parfait, lobster roll, lobster bun, oysters and a lot more.
7. Chin Chin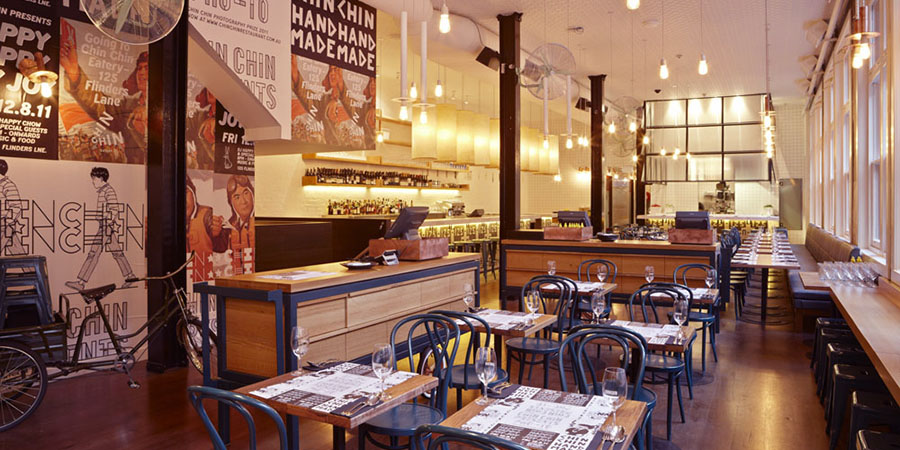 Funny name, right? But the food will answer your all questions. Chin Chin Restaurant offers typical Thai, fusion and Asian cuisines for all who crave for Asian food. You can enjoy a romantic date with your partner and if you are lucky then get a chance to groove on some top hit songs played by DJ. You must definitely try massaman curry of coconut braised beef.
8. Grossi Florentino
Do not miss the first class steak and tiramisu in Grossi Florentino Restaurant. The restaurant has an outdoor seating with some free parking space if you are coming in a four-wheeler. It is situated at 80 Bourke Street, CBD in Melbourne, VIC. Once you taste their food, you won't be able to forget the taste of best Italian and Mediterranean cuisines.
9. Cumulus
There's a saying by Virginia Woolf "One cannot think well, love well and sleep well if one has not dined well". It is a fact, right? The food in this restaurant is marvelous. If you are visiting this restaurant for the first time then you should definitely try Ricotta Dumplings, Lamb Shank, Bacon Sandwich, etc. This dining Restaurant is vegan-friendly, vegetarian-friendly and it also provides outdoor seating. If you are a nightlife lover then this place is absolutely for you.
10. Sezar Restaurant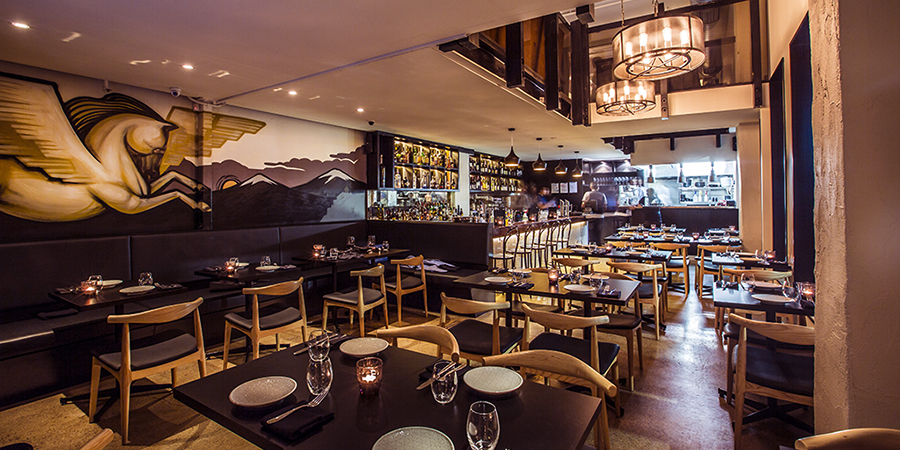 Enjoy Middle Eastern cuisines like Lamb, Quail Eggs, Barramundi, Vanilla Parfait, Baklava, etc. Once you step into this restaurant, you will be greeted by an aromatic smell of fresh food. Service is very good and the staff is very friendly with customers. If you are planning to celebrate a function with your family then dining rooms are available too. It is open from 12 pm to 3 pm and 5:30 pm to 10 pm.
11. Tonka Restaurant
Tonka Restaurant is an Indian and Contemporary restaurant which is situated in 20 Duckboard, CBD, Melbourne, VIC. Enjoy Chicken Biryani, Lamb Curry, Crab Salad, Calamari, Scallops, etc. The ambiance is very good and the staff is very friendly. Do not miss to try out their spectacular Mango Lassi, Spanner Crab Salad, and Panipuri.
12. Il Solito Posto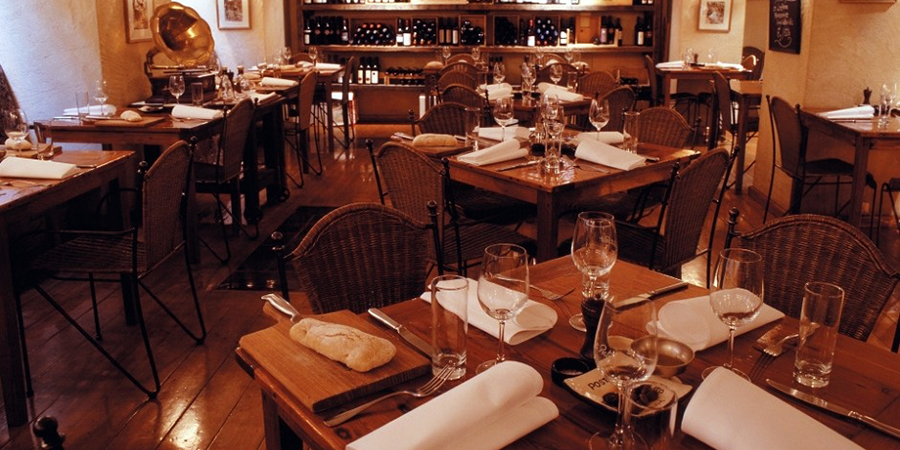 Have a great experience in one of the Melbourne's top fine dining restaurants which is famous for Italian food. There are plenty of things on the menu such as Tiramisu, Sea Food, Pork Ragu, Seafood Linguine, and much more. Restaurant staff is very effective and attentive to the customers. It is situated near Collins Street in Melbourne and it is open from 7:30 am to 10 pm.
13. Pastuso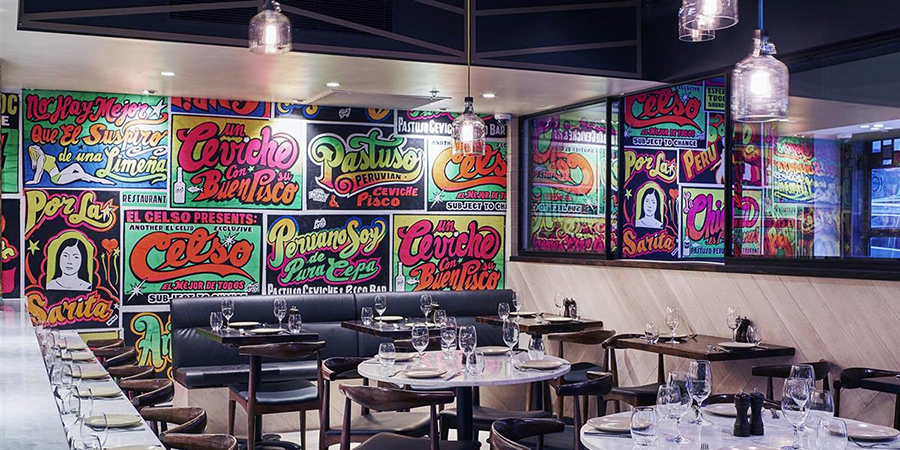 You will find some of the best Latin, American and Peruvian food in Pastuso Restaurant. There is a good reason to visit this restaurant because they serve best and finely made dishes like steak, gnocchi, beef, salad, Peruvian food, etc.
14. Trattoria Emilia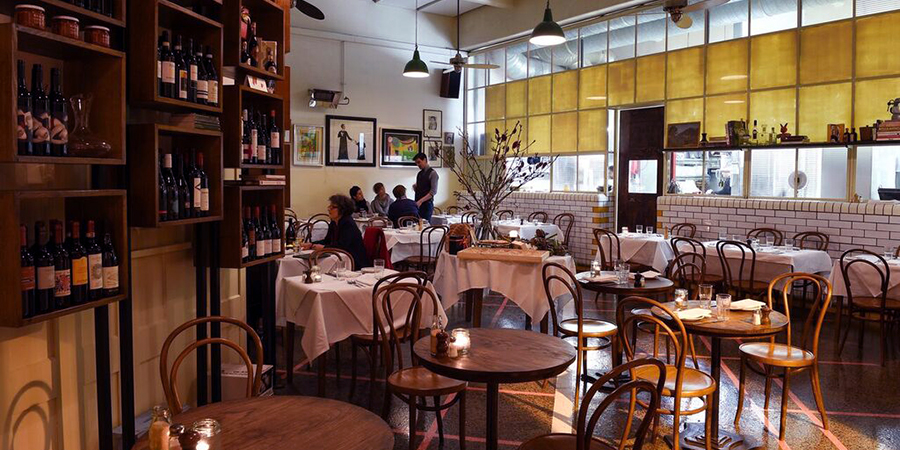 There's no other calming and relaxing place in Melbourne than Trattoria Emilia. From breakfast to heavy dining, it serves one the world-class Italian food. You will love to keep revisiting this place due to freshly served food like pasta, risotto, spaghetti ravioli scallops, etc.
15. The Press Club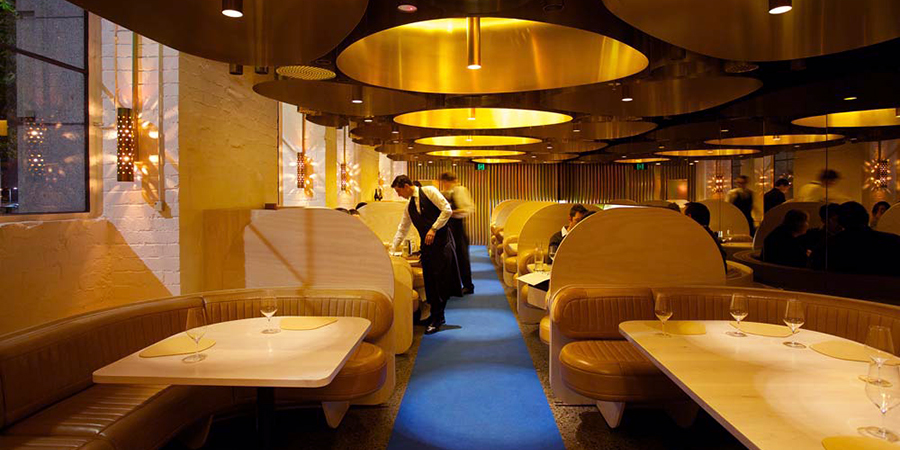 The press club offers some soulful food they have some of the best Modern Australian and Greek food. You can try famous food like Greek Salad, Barramundi, Beef, and Lamb. The management staff is very friendly and provides A-1 services.
Whenever you visit Melbourne, be it for an official or personal purpose, make sure you try at least some of the listed restaurants. We are sure that your taste buds will make you visit Melbourne, the city of Food again and again. Moreover, in case you are visiting New York soon, you can read our blog post on Top 10 Finest Dining Restaurants in NYC.