New York- The city of lights and sights! New York is undoubtedly the city of dreams. It dwells each emotion in it and is an aquifer of romance, action, serene views and of course strangers and travelers sneaking around in every corner. It attracts tourists with its world-class museums and theatre. New York has everything that a writer needs to write, an artist needs to create, and what a foodie needs to satisfy his/her hunger. Yes, other than its mind-fondling beauty it is also a home to the mouthwatering delicacies in the world which can cause people foodgasm. And today, we bring you with the Top 10 Finest Dining Places in New York.  These restaurants serve some of the most authentic and finger-licking cuisines from all across the globe, which include croque-monsieur, tasty Californian and Caribbean cuisines by classically trained chefs, and every dish your appetite would ever crave for.
Top 10 Finest Dining Places in New York
1. Daniel
If you don't know much about fine French food, Don't worry! This restaurant is going to teach you all  A little bit costly, however, when it's time for a special occasion, you should try to come here. Every single aspect of the Daniel is great. The food, the service, the cocktails, the wine and the ambiance… Simply amazing! The six-course delicious meal seems like a work of art. Favorites include the wagyu, the bass, the foie gras, and the lamb. You can definitely have a hard time thinking about which one was the best, because the flavors were so distinct and well-balanced, picking favorites is not easy. Moreover, if you don't know a lot about the wines? They will do the pairings for you. Each selection will be delicious and a memory in its own way. Trust us, the Daniel is simply magnificent. You will never regret being here.
2. Wildair
Situated on the lower East side, Wildair's interior has long stools, high tables, a small walkabout area. Be here and you will be forgiven for thinking, "All this excitement…for a wine bar?". Its formal sister restaurant Contra is situated just beside it and they share their kitchens. It's like you can have Sangiovese in one hand while eating lip smacking food at Contra.
3. Jing Fong, Chinatown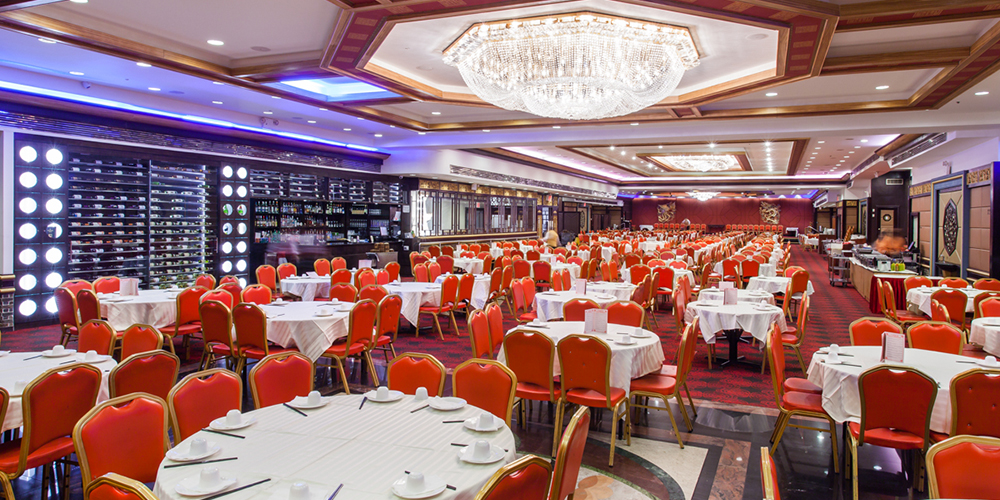 Believe it or not, the Chinese food fans are everywhere in the world. And if you are traveling to New York and not visiting Chinatown then you must be committing a mistake. One stop for all kinds of Chinese delights like Pork Buns, Shrimp Dumplings, Boiled Chicken Feet, and Egg Custards, among other delicious dim sum components. You can elevate to the upper floor to access the dining room having roving carts to unfold. The best part about this place is that on a circular table you can share your meal with people.
4. Balthazar, SoHo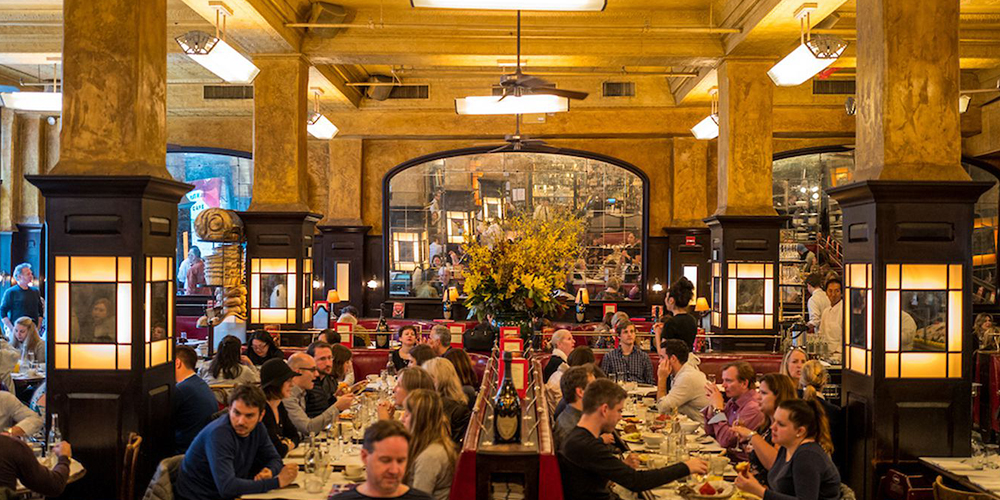 This Big Apple culinary institution is the flagship eatery of prolific British-born restaurateur Keith McNally. The interior here will remind you of Paris. The interior is well lit with curtains at entrance and ceilings throughout. This classic restaurant offers a large variety of food options, which include, Oysters, Steak Frites, and a Good Burger. Their wine list is awesome, and guess what they have a bakery too. Wanna grab a baguette? Book prior!
5. Hanoi House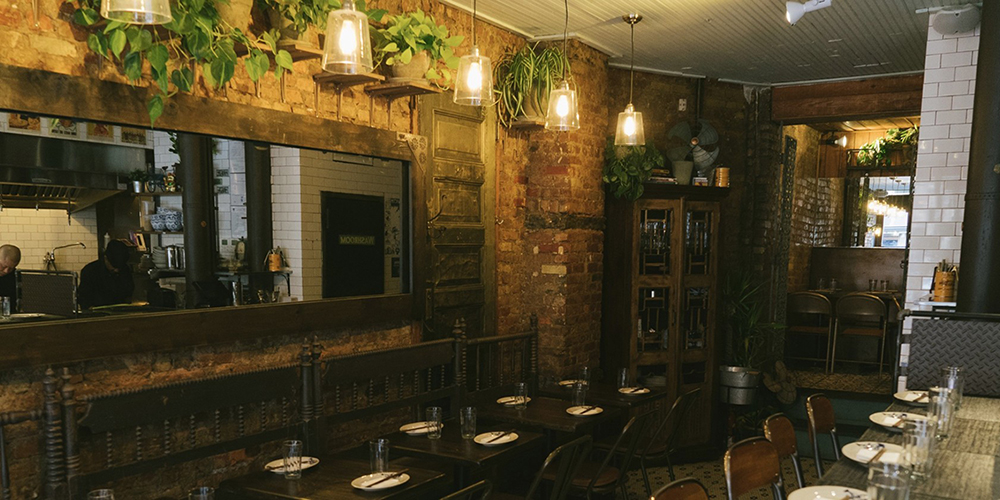 Hanoi House is located at St. Marks Place row of subpar restaurants in the East Village. However, just do not get intimidated by that. Vietnamese cuisine wouldn't have found its existence here until the Saigon-born, California-raised chef John Nguyen fired up his pho-boiling burners, and the city's foodies got its first taste of this Southeast Asian cuisines' potential. The food includes the beef-spiked pho bac, with its rich, deep taste. You must try Hanoi or Hanoi's staple bun cha platter.
6. Momofuku Noodle Bar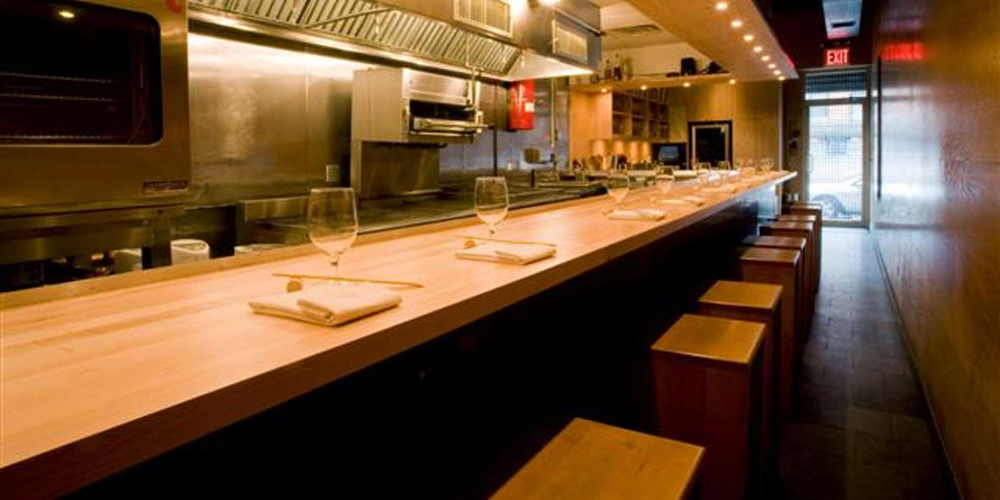 At Momofuku Noodle Bar, you can start trying with succulent, melt-on-your-palate pork buns before moving on to the signature pork-filled Momofuku Ramen. The fun-sized fried chicken feast is something that you must try with your group of friends, and complete it with mu shu pancakes, vegetables, and sauces. An exclusive bonus tip – Save for it in advance!
7. Tomoe Sushi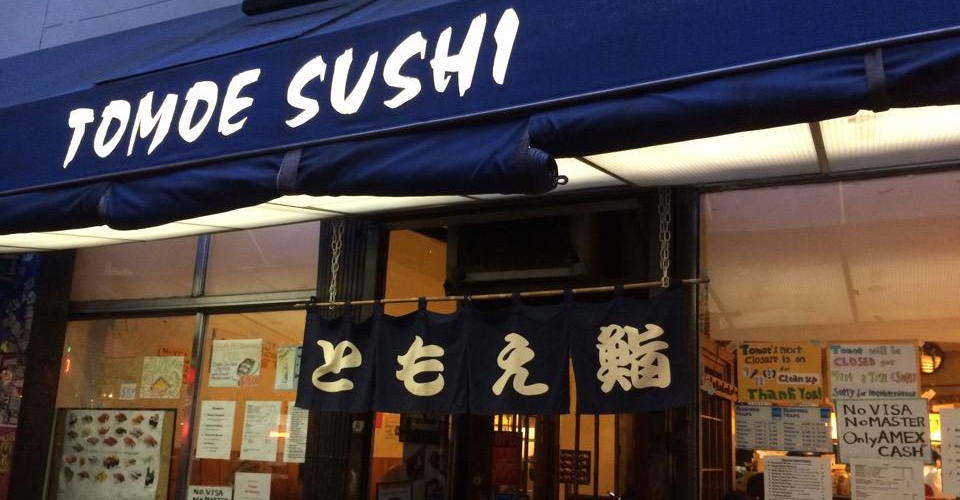 Sushi is all a part of the experience. You can have fresh raw fish in here at less than usual prices. Here you can order a smattering of Classic Rolls or maybe Sashimi. People who are too fond of seafood always feel delighted here. Along with the wholesome variety of Japanese food, you'll get an incredible taste that you may have never witnessed before.
8. Indian Accent
A New Delhi restaurant landed here and started serving stuffed flatbreads, called Kulchas, filled with tender duck and hoisin, and fall-off-the-bone ribs brushed with a tart and subtly sweet mango sauce. Though the interior is not so interesting, the plate grabs the deal. New York knows about the quality of Indian food and loves the aroma of spices and herbs, so probably you may also love it. All thanks to the Chef Manish Mehrotra.
9. Keens Steakhouse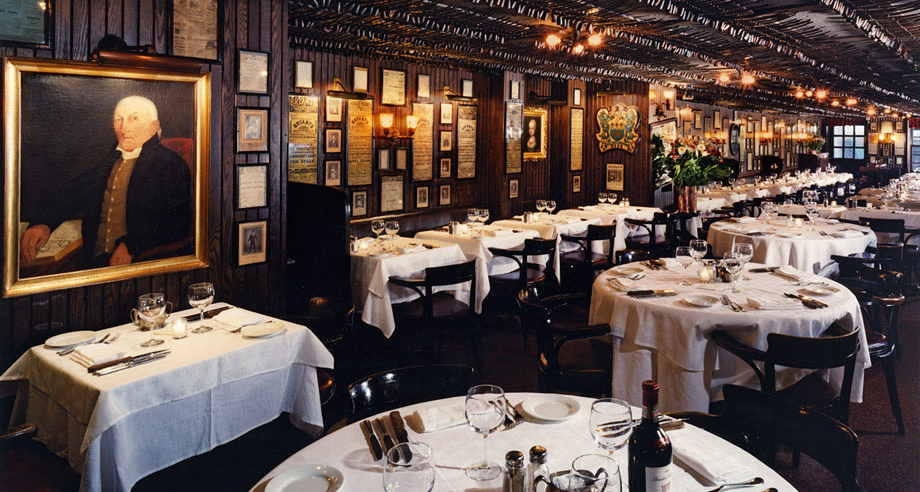 Though the name suggests that this restaurant is all about steaks, however, it serves not just steaks, but also the mutton chop and roasted lamb. Obviously, they excel in steak, but their other offerings are quite special too. The interior is totally historic and upstairs is a pipe room with almost 50000 clay pipes falling out of the ceiling. These are the smoking tools of everyone from Albert Einstein and Teddy Roosevelt to Babe Ruth. So probably now you can spy on them.
10. Roberta's
Roberta's is famous for its Pizza and is marked on the culinary map for the same. You can feel the thrill when you walk in here surrounded by picnic tables and white bricks. During winters the backyard becomes the main place for people to snuggle around the big fire.
This blog post can easily turn your taste buds active, hence read at your own risk ;). We are sure that all the foodie travelers will be in agreement with our statement. So, ensure you bookmark this list while visiting New York. Trust us if you miss any of these you will be carrying a regret back to you for a lifetime. Moreover, in case you are visiting Melbourne soon, you can read our blog post on Top 15 Finest Dining Restaurants in Melbourne.