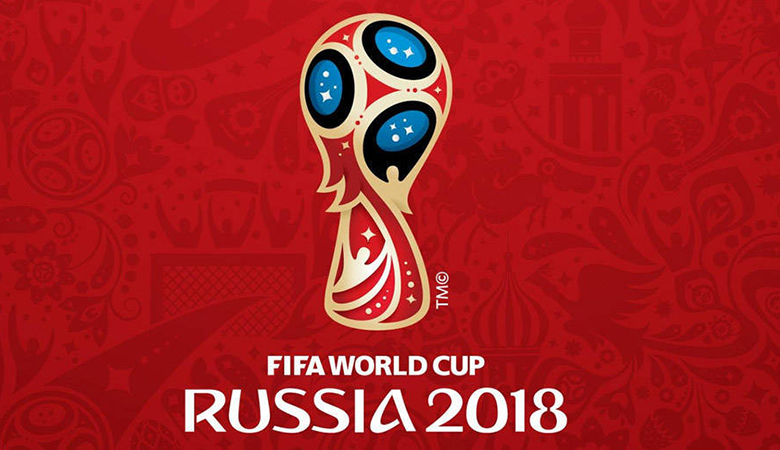 FIFA World Cup Russia 2018: Top 10 International Footballers to Follow
The FIFA World Cup is considered to be one of the biggest and most prestigious tournaments held by the Fédération Internationale de Football Association, French for  "International Federation of Association Football." With 32 countries involved in this tournament and more than lakhs of fans supporting their favorite players, FIFA becomes a religion like for all the footie lovers. This year the FIFA World Cup Russia 2018 is going to take place starting 14 June to 15 July 2018.
This FIFA World Cup Russia 2018 will be featuring some of the greatest heroes in the international football arena competing against each other. It will be a fantabulous exhibition of skills and endurance of the younger players to outplay their competition and take the game to the next level. After the World Cup, many emerging players get mind-blowing contracts from leading football clubs like Manchester United, Barcelona, etc. for an eye-catching display of their skills.
The team Germany popularly known to be the defending champions are the top favorites among other countries like Spain, France, Brazil, and Argentina. Teams like Egypt and Switzerland have ranks of their to excite everyone while the team Belgium, the dark horses can rock the game with their golden generation of football.
This is particularly the time when everyone will be supporting and cheering their favorite players & countries. Favorite player based on their game, rank, and different factors deciding the same. Here is the list of top 10 footballers to follow in the FIFA World Cup Russia 2018:-
Top 10 International Footballers to Follow
1. Lionel Messi, Argentina
Lionel Messi is not someone who needs a World Cup trophy to validate his maven. He has been intimidating European nations since he began his career in football. The Magical Messi has been an inspiration to many. There are many best things that he owns as a football player, one of them is the balance. He has great lower body strength. His number of goals, assists, La Liga accolades, records, medals, Champions League crowns are enough evidence of his impact on the sport in the last 13+ years. After all, he is experienced, determined and most importantly the best.
2. Cristiano Ronaldo, Portugal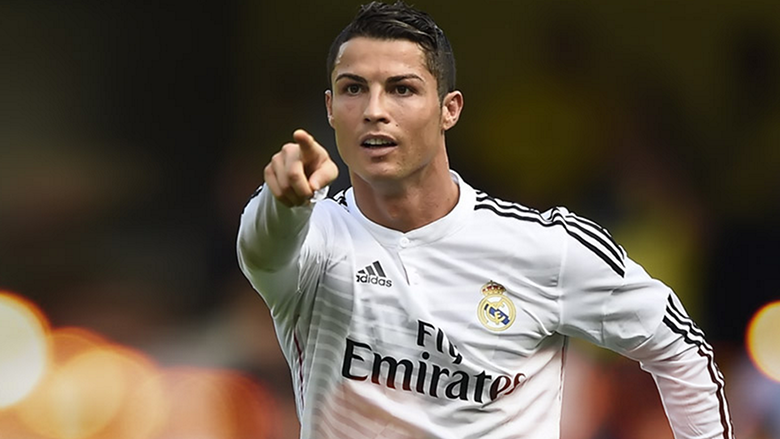 Where on one hand, momentum and game plan are the upper hand of Messi, displaying skills with subtleness and efficiency, the bigger and stronger Ronaldo, being a prodigy in the air, exterminates the defenders with a combination of cunning and power.
If Messi is the best player in the world, Ronaldo, is just a step behind. Football fans of the modern era don't comprehend what a sheer treat to eyes they have while watching two of the greatest players ever play weekly — and several times each season against one another. Ronaldo bagged the Champions League title for four out of the past five seasons with Real Madrid and acquired FIFA's top individual honor four of the past five years.
3. Neymar Jr., Brazil
Neymar da Silva Santos Júnior (Brazilian Portuguese) popularly known as Neymar Jr. or simply Neymar, is a Brazilian professional footballer who plays as a forward for French club Paris Saint-Germain and the Brazil national team. He started his football career in 2013 and since then there is no one to stop him. His talent is there for everyone to see. He's got all those tricks that are required to do an outstanding game, can dribble very well. His great speed and even greater acceleration is something no one misses a sight of. He shoots with precision and can take free kicks very well.
4. Mohamed Salah, Egypt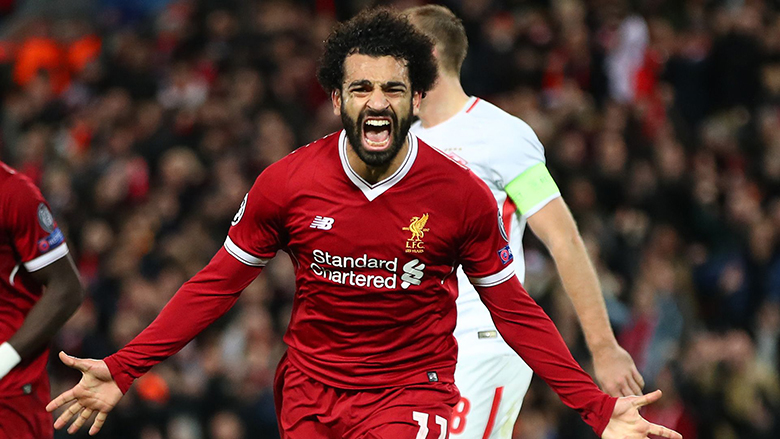 Mohamed Salah is considered as the Egyptian Messi. A swift, multifaceted, dedicated and a deliberate player, with great strategy and an eye for goal, Mohamed Salah is profusely known for his speed, dribbling skills, ball control, first touch and additionally his capacity to employ this two, his speed and style on the ball so as to beat the competitor, and create more opportunities to score quite often. An adjustable forward, he commonly plays as a winger on the right flank, a position which enables him to cut into the centre onto his more stronger left foot, and either shoot on goal or play snappy exchange with different players; he likewise plays in the centre behind the chief striker as either an attacking midfielder or second striker.
5. Mesut Ozil, Germany
Germany's Mesut Ozil popularly known as the "Assist King" has assisted Germany to win matches in 2014. On an average, no one other than Ozil creates more chances per 90 minutes in individual games or more assists than he does in a whole season. His characteristics to be aware of the space to know where and how to pass, or receive a ball from his teammates make him the Assist King. His passes are perfectly timed and shaped and his anticipatory vision to see the runners and spaces before others are unmatchable. He is football's best playmaker, both aesthetically and strategically.
6. Luis Suárez, Uruguay
Luis Suárez is one of the most brilliant players in the world. He is gifted with eruptive acceleration, splendid close control of the ball, and a rare feel for how every little touch and caress will affect the ball. Suarez is one such kind of a player who can completely win a game on his own, but he's also capable of facilitating for his side and creating chances for his fellow attackers. Even when Suarez isn't on the ball, the recognition that his presence demands create space and opportunities for his teammates. Isn't this makes him totally adorable?
7. James Rodriguez, Colombia
James Rodriguez, a Colombian football player who plays as an attacking midfielder or winger for German Club Bayern Munich and the Colombian National Team. He is known as one of the best players of his time, mostly praised for his play technique, playmaking skills and of course vision of the game. He is a versatile player who is fit to play on several positions such as playmaker, winger or central midfielder. His favorite role being an attacking midfielder behind the strikers. The famous Colombian footballer Carlos Valderrama declared him a "successor."
8. David de Gea, Spain
The best goalkeeper in the world, David De Gea is popularly famous for his shot-stopping ability and outstanding reflexes. If there is one thing David de Gea has stood out for in recent times, it is his amazing reflexes, which make him a redoubting opponent in one-on-one situations. His positional sense, composure, and leadership is something that makes him stand out from others. David De Gea, the Sweeper-Keeper.
9. Eden Hazard, Belgium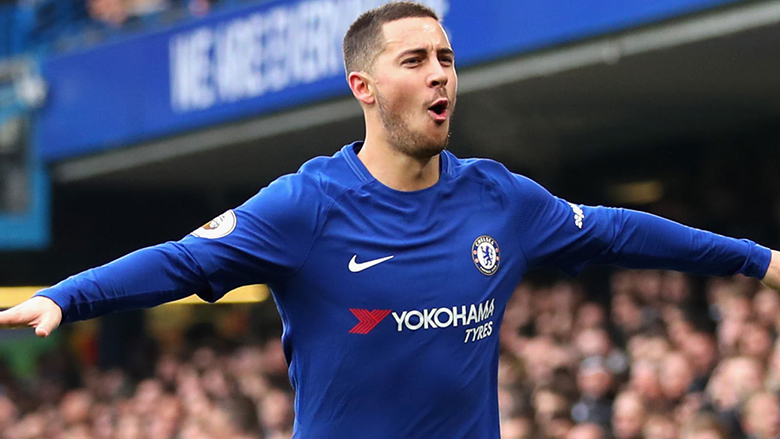 Belgium, the dark horses of the tournament, has always been a surprise in the league. In the team, Eden Hazard, who is popular for his fast dribbles where he can run past his entire opposition and score goals single-handedly. Eden Hazard, with his excellent acceleration, is one step ahead of everyone else on the pitch. He has also been credited to be possibly the outstanding talent in Europe right now.
10. Antoine Griezmann, France
Griezmann who has been described as a team player, is capable of occupying several combat positions in, or behind the main attacking line, due to his technical abilities, ability to drop deep and link-up play between the forwards and midfielders, or score many goals: he has been assigned as the main striker, in a midway role as a striking midfielder, or as a winger, on either wing. In addition to his ability to both score and create goal opportunities, he has also been praised for his work-rate, attacking movement, positional sense, and ability to expand the game, which combined with his pace, mobility, and energy enables him to make effective attacking runs to beat the protective line.
Be it the personal attributes of the players, their style of play or how they are overall, the factors deciding the best can be different. The biggest fight that continues to go in between Messi and Ronaldo fans is getting a bigger compass for their love of football. The players who are evolving with their more efficient skills are getting the attention of the authorities and the fans as well. The footie lovers will get their complete appetite for football 15th July, the final day of the tournament. This is the list of what we think are the best footballers in FIFA World Cup Russia 2018. What do you think?